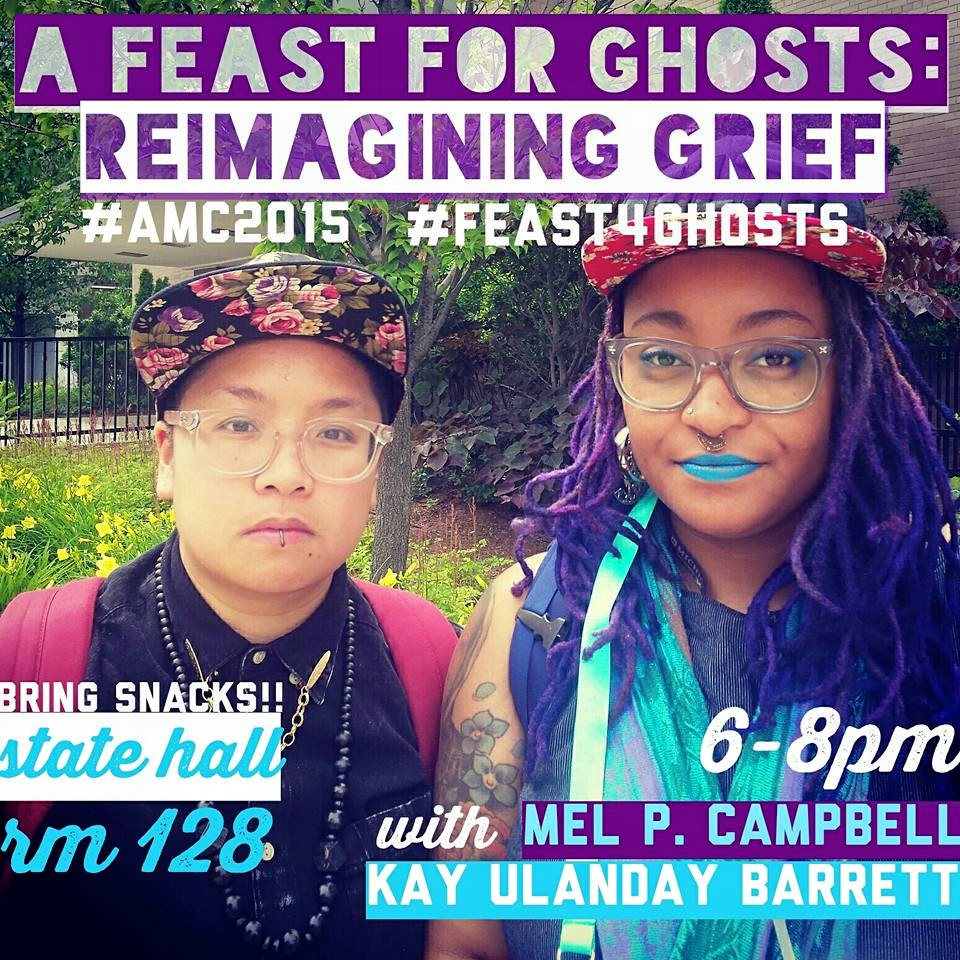 How have you been fed by your experience of loss? How can we shift our understanding of loss from something being taken from us, to something opening within us? We will recognize and celebrate the ways we embody and radiate the energy of our lost ones through our art, activism, family-making and more. Participants will be guided through creative exercises and supported in connecting with the echoes vibrating around us. Folks will leave with new connections and gathered wisdom from the group. This session centers queer and trans spectrum folks; BIPOC (Black, Indigenous, People of Colour); and sick and/or disabled folks.
Presenters
A Campus Pride Hot List artist, Trans Justice Funding Project Panelist, and Trans 100 Honoree, KAY ULANDAY BARRETT is a poet, performer, and educator, navigating life as a disabled pin@y-amerikan transgender queer in the U.S. with struggle, resistance, and laughter.
mel g campbell is a queer, black, chronically ill, poet, performer, educator and occasional femme. a VONA alum and the Tangled Art+Disability Artist in Residence, mgc regularly explores themes of resilience, trauma, and intersectionality. mel is passionate about interdependence, sunshine, and their cats.